Package options

We want to make your experience the best it can possibly be, so do not hesitate to play with your options, just ask us! We can build your perfect packaged custom to your event needs and budget. Upon request we will provide you with a complete estimate for your event at no cost.


---

Consult package

This package allows you to have full control of your planning process, vendors, and all aspects of the "day of". We will set up 3-4 meetings with you to help you envision the exact theme and design that fits you best, help you manage your budget, and set up appointments with vendors for you. We are fully prepared with a full list of suggested vendors if needed, but you are welcome to choose your own as well.




"Day of" package

This package is meant for the host(s) that have got everything under control themselves, but want a stress free and well planned schedule for the day itself. We will come in 1-2 weeks before the event day to help achieve your final touches, confirm dates and times with your vendors, and make sure everyone in your guest party is directed correctly and smoothly. Most importantly we will be present to cater to the hosts needs the entire day, making sure that it is the most enjoyable event possible for everyone involved.


​


The "everything "package

True to its name, the "Everything" package is just that. We handle everything from scheduling appointments, helping find the perfect wardrobe, helping with D.I.Y. projects, making sure all invitations are sent and received, and helping you perfectly budget the wedding or event of your dreams. This is for the person or couple that works full time, or just has a lot going on, and needs an expert copilot to ensure the most wonderful event it can be. We also like to call this package "The ultimate Maid Of Honor Package"



*Have a destination event? No Problem! As much as we love working with our local vendors we are happy to be wherever you need.

Powered by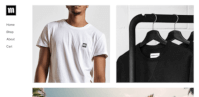 Create your own unique website with customizable templates.